Look for the Leaping Bunny Logo next time you shop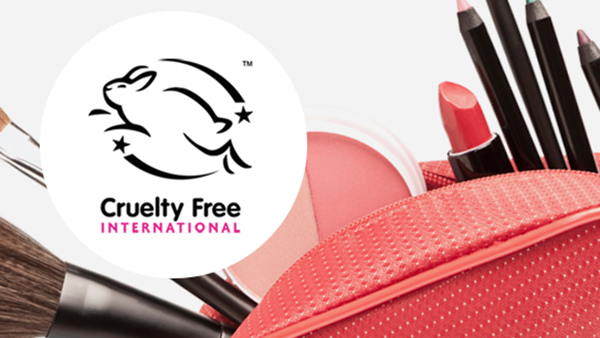 Shop Cruelty Free
For cruelty free shopping, look for the Leaping Bunny logo next time you shop.
Many people are unaware that hundreds of thousands of animals across the world still endure painful experiments to test cosmetics, toiletries, household products and their ingredients. We aim to drive animal testing out of the cosmetics and household products industries altogether.
In 1996 an international coalition of animal protection groups from Europe and North America, including The IAVS, launched the world's only internationally recognised scheme that enables consumers to easily identify and purchase cruelty free products.
This scheme is known as the Humane Cosmetics Standard (HCS) or Leaping Bunny Scheme. The scheme guarantees that no animal testing has occurred in any part of the product's manufacturing process.
Leaping Bunny Logo
There are several cruelty free logos and lists out there, with some companies even making their own cruelty free claims. The Cruelty Free International Leaping Bunny is the globally-recognisable gold standard for cosmetics, personal care and household products. It is the only international logo that requires a supplier monitoring system to be implemented by the company, supply chain checking for animal testing right down to ingredient manufacturer level, adherence to a fixed cut-off date policy and acceptance of ongoing independent audits to ensure compliance with all of these aspects.
Become Leaping Bunny Approved
Leaping Bunny remains the most trusted gold standard programme for cruelty free products, and with good reason. Choosing to become Leaping Bunny approved can enable your business to:
• Help end animal testing globally;
• Access an increased ethical market share;
• Receive ongoing technical support from Cruelty Free International;
• Evidence independent assurance of your cruelty free claims;
• Achieve global recognition of your cruelty free commitment.
In order to obtain Leaping Bunny certification, your business must complete and pass the rigorous application process. In order to remain certified, your company will need to demonstrate ongoing commitment to Leaping Bunny criteria.
If you are a company and wish to learn more about the cruelty-free certification programme and how to apply, please visit here: